In the recently concluded most consumers welcome women's selection activities, QUEEN STORY in more than 200 well-known women's brands stand out, selected for the 2011 autumn and winter most popular ten women's brands.
The selection of one-month event, sponsored by the Chinese brand apparel network, many international and domestic famous brands compete together through consumers on the plate, fabric, workmanship, color, price, identity and other comprehensive voting. In 30 days, QUEEN STORY online voter turnout and comprehensive evaluation are in the forefront, during which QUEEN STORY constantly received calls from all regions of the country's fashion white-collar workers, have shown the love of QUEEN STORY women's clothing And longing, and hope to buy as soon as possible favorite fashion, especially those who do not have QUEEN STORY stores in the area, consumers expect more intense. Some enthusiastic consumers and even take the initiative to help contact the local dealer to introduce QUEEN STORY brand, QUEEN STORY deeply enthusiastic consumers, QUEEN STORY sincerely thank!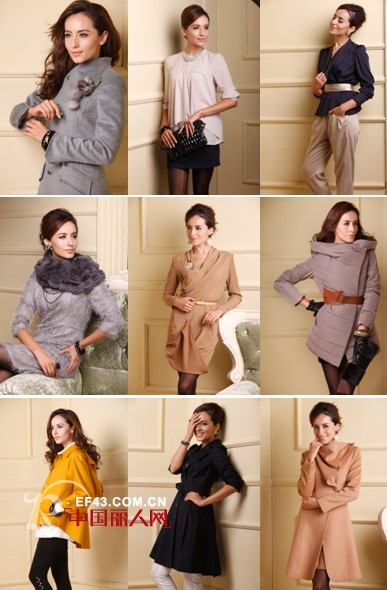 QUEEN STORY has just entered the Chinese market, but the reason why it can win the favor and trust of many Chinese fashion women, not only because QUEEN STORY style, workmanship, high-end fabrics, these tangible, external factors. In contrast QUEEN STORY unique brand culture concept also enjoys popular support and is widely recognized ¬¬¬-- every woman is the Queen, which is the core QUEEN STORY appeal, but also the core of the brand culture. I remember being interviewed by a member of QUEEN STORY once had such a feeling: when you see the words "every woman is a queen," can not help but be deeply touched, an unprecedented concept reflected in her Eyes, QUEEN STORY advocated by women should dominate their own life and destiny, material and spiritual more active seeking, to be more true and confident self-confidence, become a strong man in life, to become beautiful life messenger, This made her have a clear understanding and change in the face of themselves and in the face of life attitude. This sudden and bright feeling has found herself an unprecedented confidence and a more active face to live and enjoy life. Speaking QUEEN STORY clothing when she was slightly proud of the said: QUEEN STORY to meet their own needs, the style of international, stylish design, sophisticated hand-crafted and Chinese and Western, unparalleled plate brought Wearing the effect, but also let her fully experience QUEEN STORY brand brought her style and pride. The success of each brand has its own individual factors, and QUEEN STORY precisely because of the consumer's identity, this kind of heartfelt love.
QUEEN STORY Just enter the Chinese market, South Korea's original design and excellence of the layout, technology and attitude of the face of clothing is also constantly renewed and presented on each piece of clothing, so gather more and more fashion eye, but also more and more The more accepted by the Chinese fashion women and agree.
Sewing Thread,White Sewing Thread,Polyester Sewing Thread,Spun Polyester Sewing Thread
Nignxia Hengfeng Textile Technology Co., Ltd. , http://www.hffiberyarn.com